What are the best wireless security cameras outdoors? what are the best wireless security cameras indoors? most people that think and read before buying anything ask me these 2 questions continuously.
Well, The answer to these 2 questions differs from one person to the other person. For example, if you are one of the people that ask what is the best wireless security cameras outdoors?.
Then you should be specific to your needs. Are you want a camera for High-quality Video? well-designed material and have weatherproof and waterproof features, or for storage of camera?
And many factors and features people look for in security cameras and the price of the camera is one of them.
So, before you ask a question like this. Have you specified the features you search for in your camera or Not?
Looking for the best wireless security cameras indoors/outdoors is not as easy as you can imagine.
At the same time not hard if you know correctly everything you need about security cameras like the Difference between a wired security camera and a wireless security camera, Best Home NVR for cameras, and How Long Do Home Security Cameras Record?
So, in this article, you will see top wireless security cameras outdoors.
In a short time, The Best Wireless Security Cameras Outdoor and differences
What Is The Best Wireless Security Cameras Outdoor?
1- Arlo Pro 3: Best Small Size Camera
The First outdoor security camera and at the top of the list is Arlo Pro 3 outdoor security camera.
The Arlo security camera is a totally wire-free camera which means the camera uses a network for sharing data and uses a battery as a power electricity source. Arlo Pro 3 has many features that put the camera at the top of the list.
First, the camera can be used inside or outside the home and is most compatible with indoor/outdoor security systems.
In addition, Arlo Pro provides a High-quality video resolution (2k) with HDR (High Dynamic Range) and which means High Definition videos will be recorded on sunny days and in the dark also.
This version of an outdoor wireless security camera From Arlo comes with an integrated spotlight.
Plus, intelligent motion detection sensors detect every moment that happens around you when you turn on this feature.
If you have a smart home system the Arlo Pro outdoor wireless security camera is able to work with Alexa and Google Assistant. The camera is also manufactured to work in bad weather conditions.
In most cases, people forget to look at the weatherproof, and waterproof feature in the camera, and this damage the camera when it rains.
For Installation, the Arlo Pro outdoor security camera is easy to install and doesn't take too much time, and effort.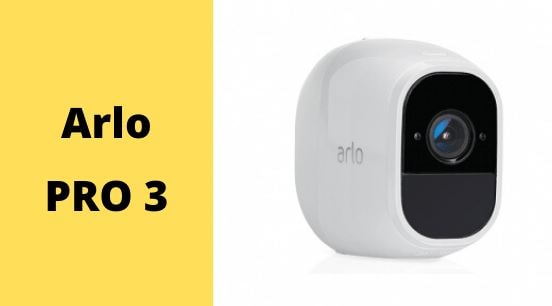 Pros
High Video Resolution 2k
Wide Rnage of View 160 degree
Best For Indoor/Outdoor
Cons
Subscription Monthly Fees
High Price
2- Ring Stick Up Cam Battery: Best For Poor Light Places
Ring Spotlight Cam is the second outdoor wireless security camera on our list, Ring Spotlight differs from the first camera in many factors.
But the main one is the quality of videos Arlo Pro supports 2k high definition videos while Ring spotlight cam records video in 1080 Pixel.
The Photo resolution of the Ring Spotlight cam is 1,920 x 1,080 and that means you will get a highly clear image with details.
Plus the camera has a field of view angle reach to 115 degrees this will help you cover a wide range of areas and keep your home exterior safe.
If you want to keep your home decor, save your kids, and avoid security camera wire problems Ring Spotlight Cam is a good choice.
As this type of camera is completely wireless it's using a Wi-Fi connection and for a power source, it's using a Battery.
Some people don't like outdoor security cameras powered by a battery, as it needs more time and effort to charge the battery.
So, you can opt for the solar version of Ring spotlight cam.
For storage and to allow you to keep more recorded videos Ring Spotlight outdoor security cam supports cloud storage.
For integration, the camera is designed to work with many smart systems Like IFTTT.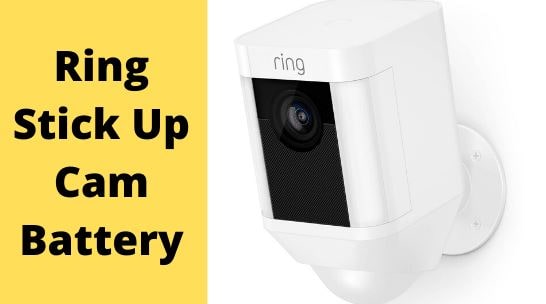 Pros
Easy To Install
Completely Wireless camera
Works with IFTTT.
Cons
Subscription For recorded video
3- Nest Cam Outdoor Security Camera: Google Camera
Technology Lovers always prefer Nest Outdoor security cameras, But Why?, Well, the Nest cam has many features that make people love and choose it without any doubt. The camera has a facial recognition feature, also one of the Best Audio Cameras, and other features.
For video resolution, the Nest outdoor security camera uses an 8- megapixel 4k sensor. These sensors deliver a high dynamic range video with 1080p.
The camera allows you to capture a clear video with no fear to miss any details in the recorded video.
Another feature that the Nest IQ security camera has it has 4 IR LEDs that deliver a clear night vision video and cover a distance of up to 50 feet at dark night.
Plus, the Nest cam has a wide field of view angle reaching 130- degrees to cover every moment that happens around the camera.
In addition, the camera supports the Zoom feature it has 12X digital zoom. So, don't worry about losing the thieves' faces with zoom options you can get what you want.
Motion tracking is also provided with automatic zooming on moving objects By the Nest Security Camera.
If you hate batteries and hate to change the battery from time to time, the Nest IQ security camera is a perfect option for you.
The camera uses wire as a power source to ensure the camera work 24/7 and records each video.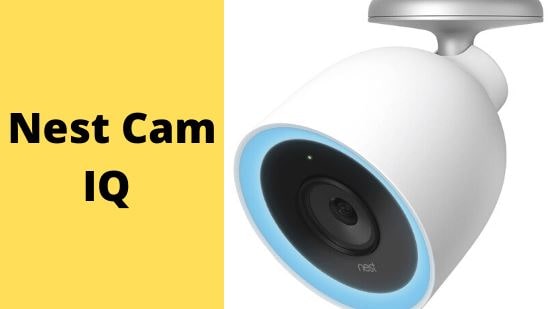 Pros
Live Video With 4k Sensors
IP66 Weatherproof Rating
Two-way audio
Cons
Expensive
Some features requires Subscribtion
4- Arlo Ultra: Best 4k Camera
Arlo Ultra or The best outdoor wireless security camera that has UHD ( Ultra High Definition) It records videos in 4k. It is the latest version of home security cameras from the Arlo family.
The Arlo Ultra outdoor security cam is the first model of security camera that streams and records video in 4k.
Plus, the camera has many features that make it one of the best outdoor wireless security cameras.

Features like Automatic zooming that zooms on once something wrong is detected plus the camera support motion tracking.
Most outdoor cameras have motion detection sensors but few of them have the ability to track motion.
In addition, the camera has a color night vision image which means you will get a fully colored image even in the dark.
If you want only a black-and-white image you can turn on the infrared spotlights.
Arlo also completes the job and increases the field of view for this camera. In the previous version like Arlo Pro, the camera has a field of view of about 160 degrees while Arlo Ultra has 180 degrees.
This type of camera is also wireless from A to Z like the previous outdoor security cameras.
It's powered by a rechargeable battery pack that is rated to last anywhere from 3 to 6 months (depending on usage).
Once the battery runs out of charge you can recharge it within 3.5 hours to fully charge.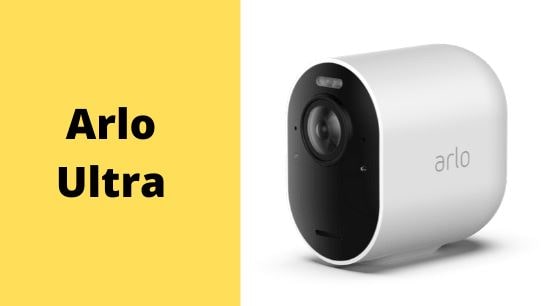 Pros
wide field of view 180 Degree
Detailed 4K imagery
Auto-zoom and motion Tracking
Cons
Requires a hub Like Arlo cameras
Expensive
5- Kasa Cam Outdoor by TP-Link: Affordable Camera
If you are looking for an affordable outdoor wireless security camera then you must join TP-Link's family of smart home devices.
Kasa outdoor security camera from the TP-Link family records video in 1080p at 30fps and for Photo resolution, it's 1,920 x 1,080.
Kasa Cam has a 130-degree field to cover a wide range of outside areas and keep your property safe. Plus, the camera has a zoom option it supports 8x digital zoom.
12 infrared LEDs are included with the Kasa cam to provide perfect night vision videos and footage. This increases the distance and makes it up to 30 feet of black-and-white night vision.
The camera is wireless and connects directly to your home Wi-Fi it supports dual-band Wi-Fi.
In addition, it supports Alexa and Google Voice Commands. supports a two-way audio feature it has a microphone and speaker.
One other thing that makes most people choose Kasa Cam outdoor security camera is that it is one of Outdoor Cameras Without Subscription and offers free and fee-based cloud storage for recorded video.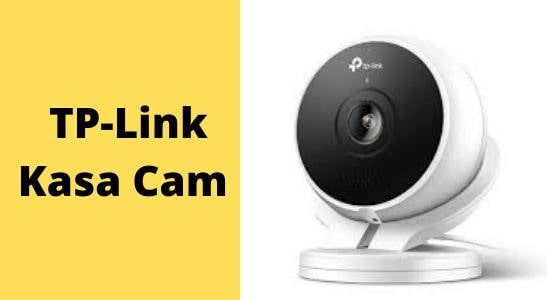 Pros
Motion & Sound Detection
High 1080p Video
Free cloud storage
Cons
6- Reolink Argus 2: Best Reolink Camera
A special design for an outdoor security camera comes from Reolink.
The Argus 2 outdoor wireless security camera has an IP65 weatherproof rating that delivers high protection to the camera.
For installation, the Reolink Argus 2 security camera has a built-in magnet. This magnet makes the installation of the Reolink camera super easy.
Once you install the metal mounting base you can easily attach the camera to it. Also when you need to remove the camera to clean it or recharge the battery it will take less time.
By buying A Reolink Argus 2 security camera you don't need to search for who installs the security camera services.
The Argus camera is also wireless and uses a 2 rechargeable lithium-ion battery that makes the works for up to 6 months. Even when you need to recharge the camera battery it will take less time.
Like most security cameras from Reolink, The Argus outdoor security camera uses 2-megapixel starlight which makes the camera capture 1080p videos with a 15 fps rate.
In addition, the camera uses about 7 infrared LEDs to ensure the camera work and captures a night vision video, and covers a distance of up to 33 feet.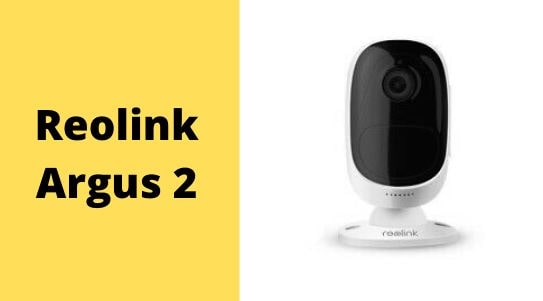 Pros
Wire-Free Camera
Affordable Price
Local storage
Cons
Siren isn't loud
No SD card included
7- Ring Spotlight Cam Battery: Night Camera
The 7 position for Best wireless security cameras outdoor is for Ring Spotlight Cam. This camera from Ring company has many pros like Video Doorbell Pro and Floodlight Cam from the same company.
It's easy to install if you compared it with other outdoor security cameras, the Ring spotlight cam has a short removable mounting arm.
The arm has a ball at the end that can be used with a mounting bracket. The bracket can be installed on walls and ceilings.
Ring Spotlight cam is also wireless, The security camera has a battery pack that can make the camera work for up to 6 months to recharge it.
Plus the camera can hold 2 battery packs and once one is finished the camera automatically switches to the other pack.
As for Video Quality, the camera has the ability to capture a video at 10080p.
Plus, a wide field of view angle reaches 140 degrees. Also, the camera can record night vision videos as it has 4 Infrared LEDs and provides up to 30 feet.
The Ring spotlight outdoor wireless security camera has a spotlight consisting of 2 strips on each side of the camera.
These 2 strips have 4 LEDs in each one and deliver a brightness of up to 700 lumens with a 4,000K color temperature.
If you have one of the Ring products like Ring Floodlight Cam and all of the Ring doorbells.
Then you don't need to install the new app as the camera uses the same mobile app for Android and IOS.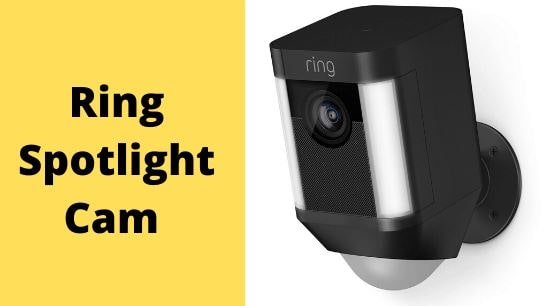 Pros
High Quality Video 1080p
Loud siren
Works with Alexa and IFTTT
Cons
Subscription For recorded video
8- Blink XT2 Outdoor/Indoor Smart Security Camera
Answering the question of "What are the best wireless security cameras outdoor" take too much time. But what if you want to know a camera that can work for indoor/ outdoor security systems?
A good version of wireless security cameras From Blink Company Called XT2, this camera has the ability to work outside the home and you can use it inside the home also.
The Blink XT2 camera has small in size only 3 inches by 3 inches which makes the camera unnoticeable to people's sight.
What makes this security camera an advantage Is Free cloud storage. This means that you can access your own videos and watch them.
Some other types of security cameras Like Ring and Arlo cameras must pay a monthly subscription to access your videos.
The Blink XT2 outdoor wireless outdoor security camera is also wireless, the camera only uses Lithium batteries and these batteries have two-year battery life.
In addition, the camera is waterproof which makes the camera work if it rains outside of your home.
To add more safety the camera uses sensors with high sensitivity, The motion detection of the camera is perfect.
Once the camera detects movement it starts to record what is called " Motion Clips," and sends alerts Via Mobile App.
Note: You have full control over how long the clips should be once motion is detected.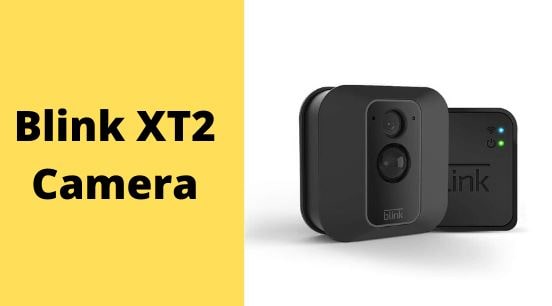 Pros
Totally wire-free
Motion detection
Real-time alerts
Cons
9- Amcrest Wireless Outdoor Security Camera
If you are one of the people that look for a weatherproof camera first, then the outdoor wireless security camera from Amcrest is the best choice for you. The camera has an IP67 rating that considers the higher rating out there.
In Video Quality, The Amcrest wireless outdoor security camera captures video in high quality it records a 2k 3-Megapixel (2304 x 1296P).
Also, the camera delivers a clear image provided by a full 2304 x 1296P resolution at 20 frames per second.
In addition, the camera has a 100-degree field-of-view, this wide angle of view allows you to cover more of your outdoor area and keep your property safe for a long time.
Plus, the affordable price of this camera makes it the best option to buy.
A smartphone app is available for Android and IOS mobiles, this app can easily be connected to outdoor security cameras.
Another way you can use this app is to access your security camera and see alerts send from the camera.
The camera package includes 1 x Amcrest ProHD Outdoor Bullet Camera,1 x Network Cable, 1 x 10 Foot Power Supply, and Quick Start Guide.
Once you read the Quickstart guide included with the Amcrest outdoor security camera you can install your camera easily.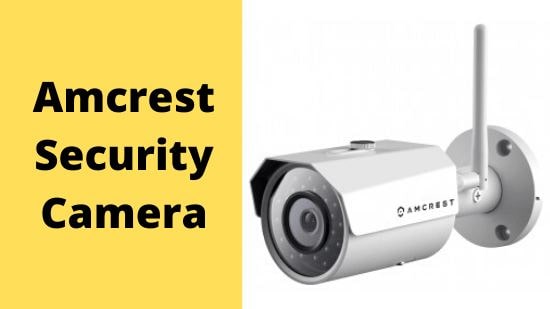 Pros
Affordable Price
IP67 weatherproof rating
2K HD video quality
Cons
Do you need WiFi for wireless security cameras?
To answer this question you must know if the camera is wire-free or just wireless for the power source. The wire-free security cameras don't need and use any type of wires.
At the same time, wireless security cameras can use power cables, Data cables, or power and data cables like PoE cables.
If your camera uses a solar panel or battery as a power source, then you can use your camera without wifi.
The only you need to do is bring an Ethernet cable to connect the camera to other devices.
With wire-free security cameras, you don't need to use wifi to avoid network problems like hacking.
Simply connect your IP security cam with wifi for the first time just to set it up then remove the wifi. Or you can use a router to connect the cameras and set them up using mobile software.
Is wireless security cameras better than wired ones?
To be honest, each type of camera has its advantages and disadvantages. it's not about is wireless security cameras are better than wired ones. or not, it's about your needs
Firstly, the wireless security camera if it wireless or wire-free and there is a difference between the two types.
Wireless security cameras are suitable for people who want to avoid wire problems like cutting the wires of the camera by kids, damaging the home decor and style, and if don't have a power outlet near the place you want to mount the camera.
While wired security cameras have some strong advantages. One of them makes the surveillance system secure and impossible to hack the cameras.
Plus, wired security cameras don't need to change or recharge the battery from time to time like wireless security cameras.
How long do batteries last on wireless security cameras?
Depending on the type of security camera you use, and the average use of the person. You can know how long batteries last on your wireless security cameras.
Some types of surveillance cameras have Lithium batteries and this can stay from 3 to 6 months for the average user.
Other types use different models of batteries and make the duration decrease to 3 months.
In a case like that and ensure that your surveillance system still works.
You have to check the camera indicator for charge and another solution is to buy another battery for replacement.